Fake Start Menu 95
Description
This program will replace the existing Windows 95 Start Menu (task bar). It will respond to nothing from the user. It is a perfect prank for someone who utilizes the Start Menu often. This program is impossible to close unless you know the secret key combination. There are many working Start Menu features such as the clock, date, right-click and more! The features of this program make it even harder to tell its a fake.
Screen shots
Click on an image for more detail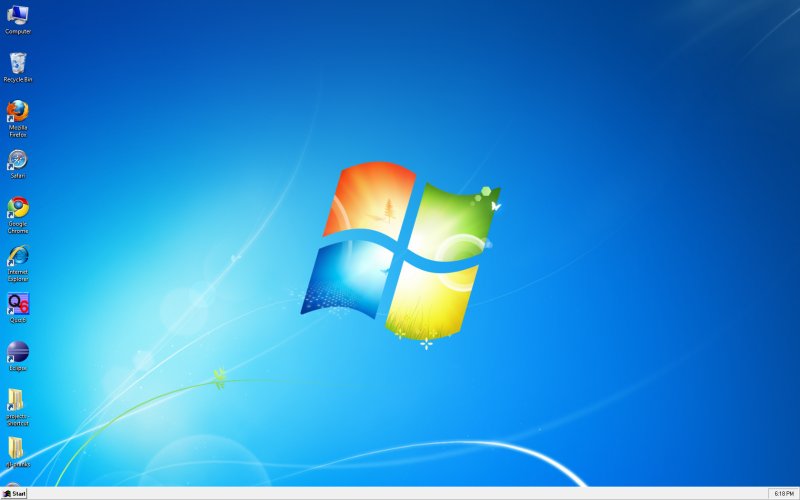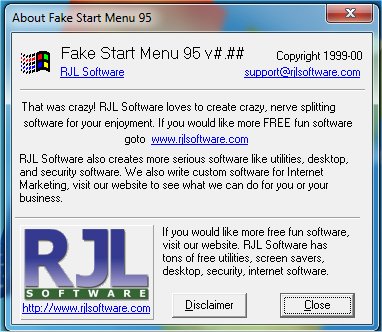 How to close
Click on the Start button, then press "R" followed by "J" (case does not matter).
Download Fake Start Menu 95
Fake Start Menu 95 zipped - 114K
Like this software? Donate $1.00
Windows Support
Fake Start Menu 95 will run on these Windows editions:


Win7Vista2008XP20032000NTME9895